North Island Cities & Surfing Tour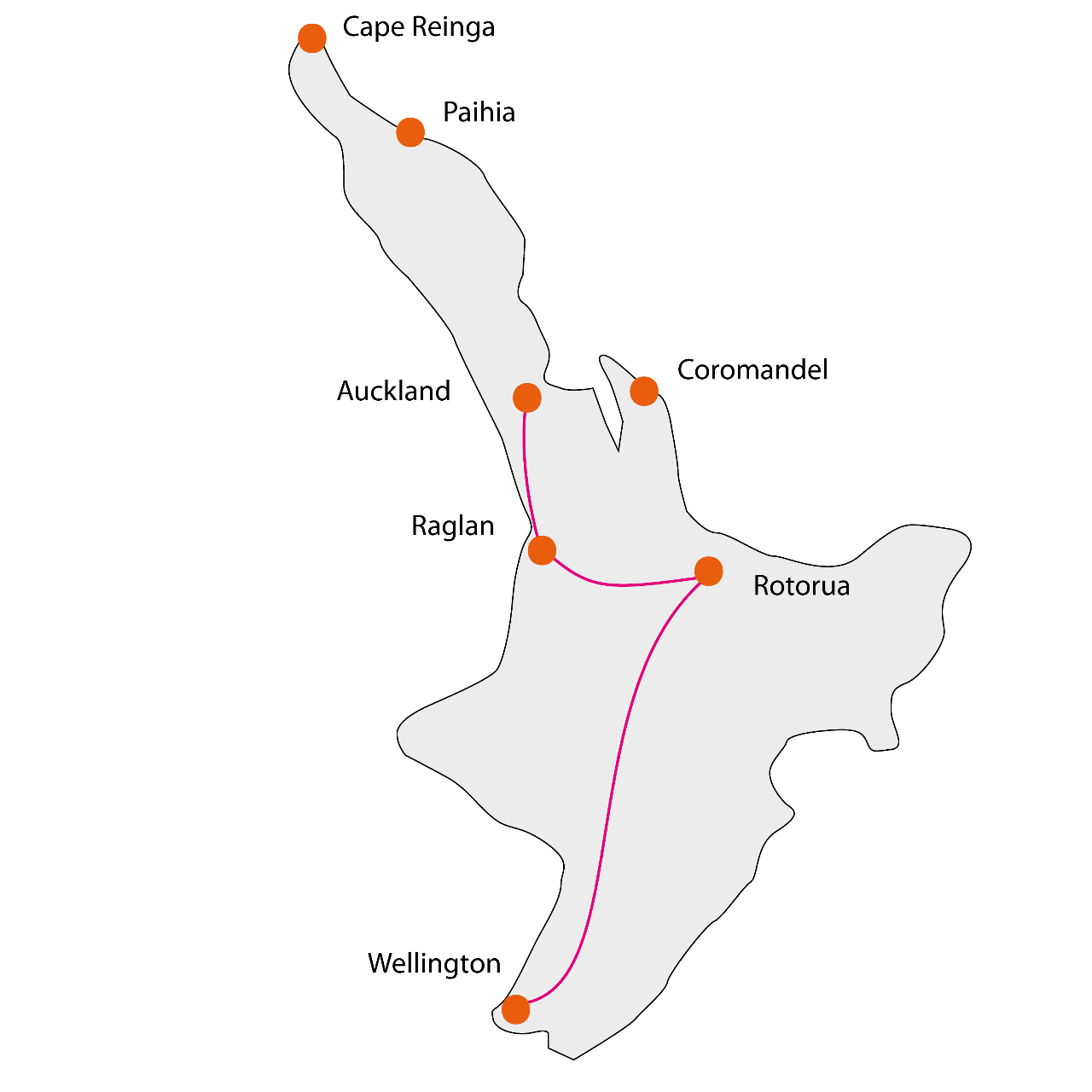 Duração: 7 Dias (Aproximadamente)
Localização: Nelson
Código de produto: PWFUCA
Normal Tour price is $1,345.00. To purchase the $50 discount and get the tour for $1,295.00, please press 'Buy now' and fill in the Early Bird Promotional Code EarlyBirdNIOctober

Note: An additional contribution of $165 towards a Food Kitty is mandatory (breakfast and dinner for 7 days). Please also note this tour starts in Auckland and ends in Wellington. If the student is not from these cities we will organise the transport from/to their location at extra cost. Once the student has enrolled online, our team will contact the student by email to discuss their travel needs.

This tour focuses on one of New Zealand's best surfing beaches in Raglan, fun activities in Auckland and Wellington and Maori culture in Rotorua. This tour can be booked on its own or together with the South Island Adventure & Wildlife Tour for a comprehensive and fun exploration of all of New Zealand.
IMPORTANT: Please note that the itinerary is subject to change. NZdirect reserves the right to
make any alterations to the itinerary in the interest of safety, comfort or
unforeseen circumstances, due to the COVID-19 pandemic.