Combo Tour - Explore North & South Island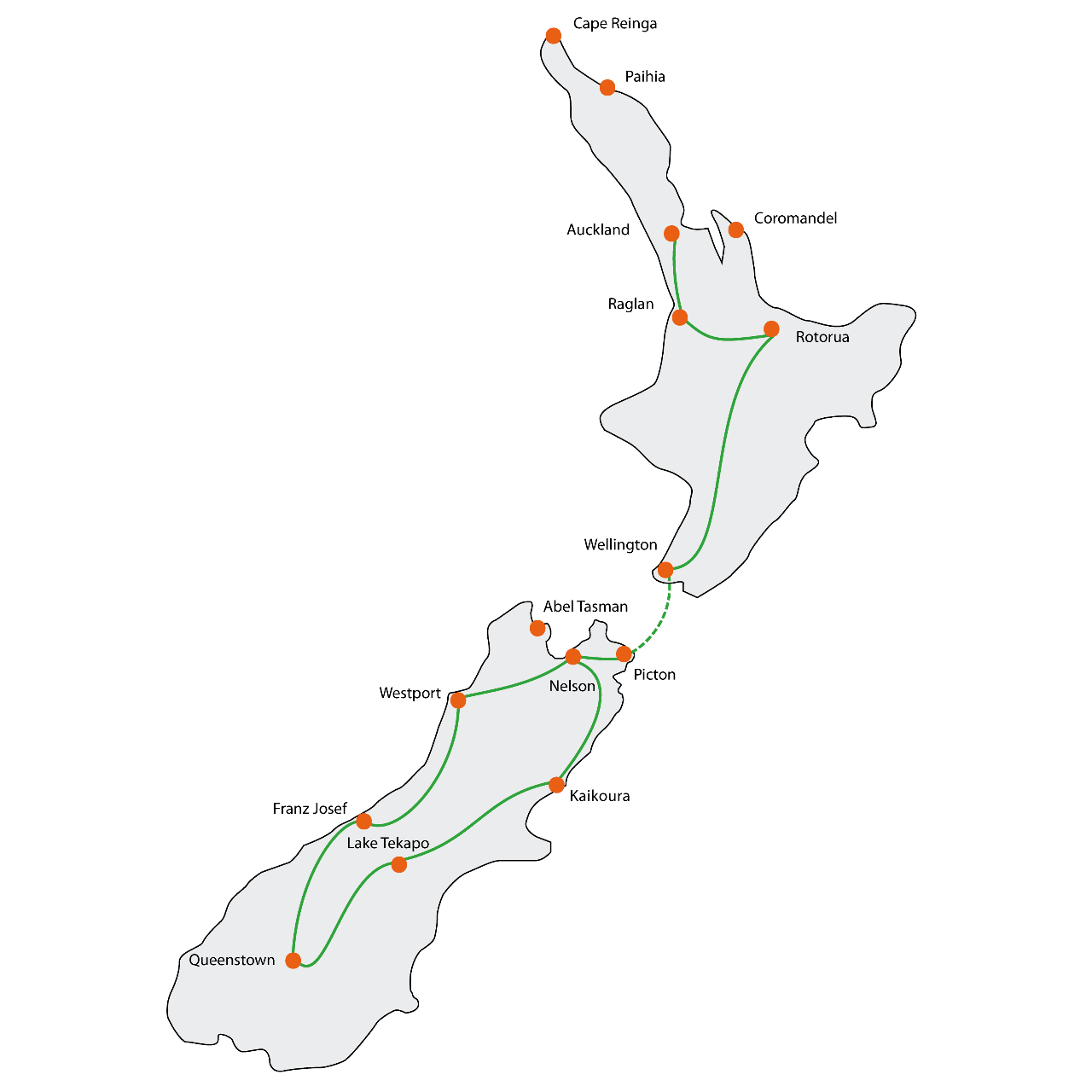 期間: 15 日 (約)
所在地: Nelson
製品コード: PVKKR1
Normal tour
price is $2,695.00. To purchase the $50.00 discount and get the tour for $2,645.00, please press "Buy Now" and fill in the Early Bird Promotional Code: EarlyBirdComboOct

Note: An additional contribution of $345 towards a Food Kitty is mandatory (breakfast and dinner for 15 days). Please also note this tour starts in Auckland and ends in Nelson. If the student is not from these cities we will organise the transport from/to their location at extra cost. Once the student has enrolled online, our team will contact the student by email to discuss their travel needs.

Big cities, Maori culture, great surf beaches, whales,dolphins and other wildlife experiences, adventurous Queenstown and stunning landscapes – this tour offers a comprehensive exploration of New Zealand where you will discover the best of what this country has to offer.
IMPORTANT: Please note that the itinerary is subject to change. NZdirect reserves the right to make any alterations to the itinerary in the interest of safety, comfort or unforeseen circumstances, due to the COVID-19 pandemic.