North Island Experience Tour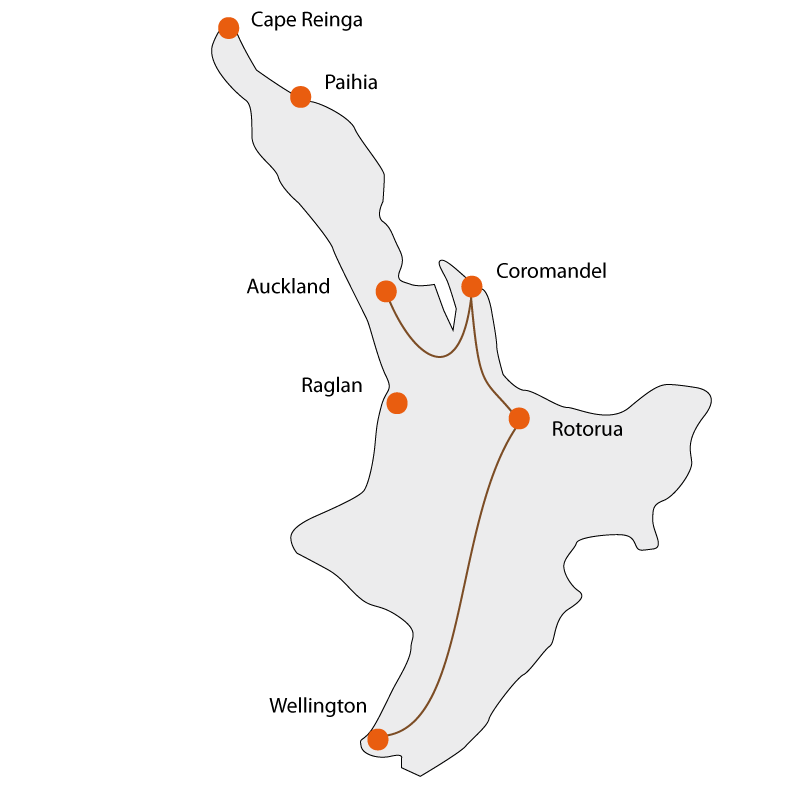 Продолжительность: 6 дн. (прибл.)
Код предложения: POKU2O
Normal tour price is $1,163.00. To purchase the $50 Early Bird Discount, please press 'Buy Now' and enter the Early Bird Promotional Code: EarlyBirdNIApril
Note: An additional contribution of NZ$115.00 towards a Food Kitty is mandatory (breakfast & dinner for 6 days)

Absolute fun, cities, sun, Maori culture and hot pools– this tour offers the best of what the main part of the North Island has to offer. It combines city activities, with awesome adventures in more rural places and great inclusive and
optional activities. This tour can be booked on its own or together with the South Island Experience Tour for a comprehensive and fun exploration of both of New Zealand's islands.