North Island Cities & Surfing Tour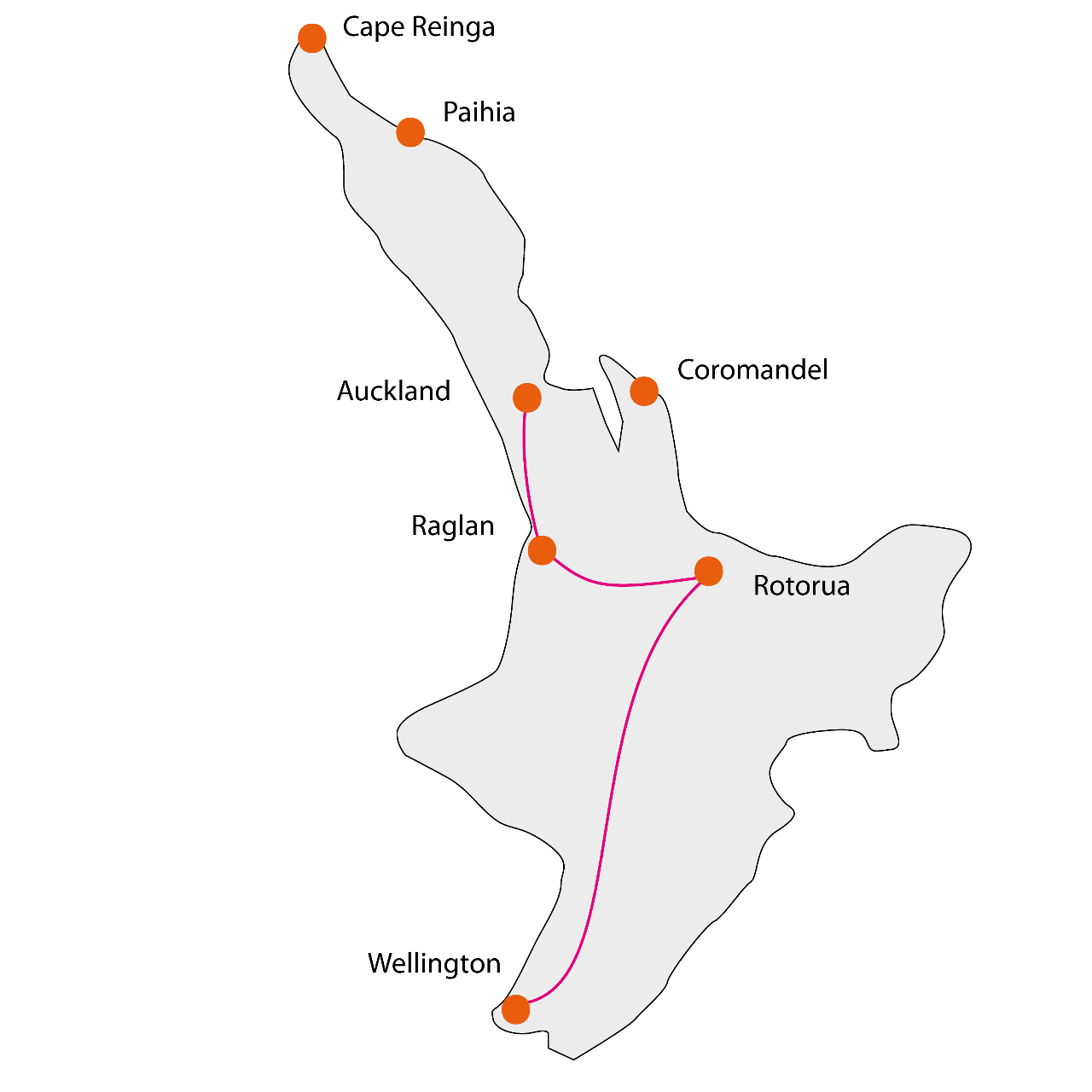 Durata: 7 Giorni (circa)
Luogo: Nelson
Codice prodotto: PRT2NW
Normal Tour price is $1,345.00. To purchase the $50 discount and get the tour for $1,295.00, please press 'Buy now' and fill in the Early Bird Promotional Code EarlyBirdNIOctober

Note: An additional contribution of $160 towards a Food Kitty is mandatory (breakfast and dinner for 7 days).

This tour focuses on one of New Zealand's best surfing beaches in Raglan, fun activities in Auckland and Wellington and Maori culture in Rotorua. This tour can be booked on its own or together with the South Island Tour for a comprehensive and fun exploration of all of New Zealand.